ORICH Mobile vaccine truck, get through the "last kilometer" of vaccination
---
As an expert in the field of mobile medical vehicles for 19 years, ORICH Medical has created a mobile vaccine vehicle of "5G Internet + one-stop door-to-door vaccination + telemedicine", which can be used for routine immunization, emergency vaccination (such as COVID-19 vaccine vaccination), booster immunization and other aspects. It can effectively avoid the concentration of cross infection in hospitals and clinics, reduce long-distance activities for the elderly, facilitate people in remote areas, etc., and realize vaccination directly at the "doorstep". Today, when the epidemic situation becomes normal, mobile vaccination vehicles have been the vanguard of epidemic prevention for the whole people, and are the first choice of hospitals, community hospitals, township hospitals and epidemic prevention and disease control units at all levels.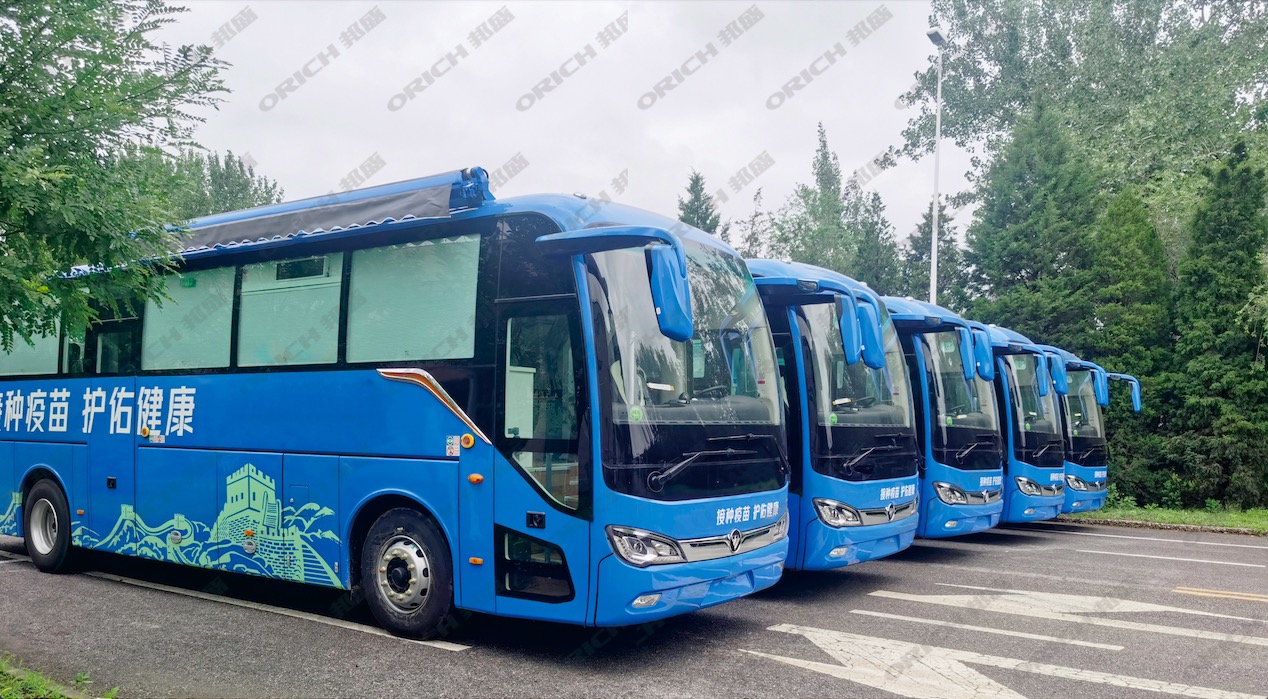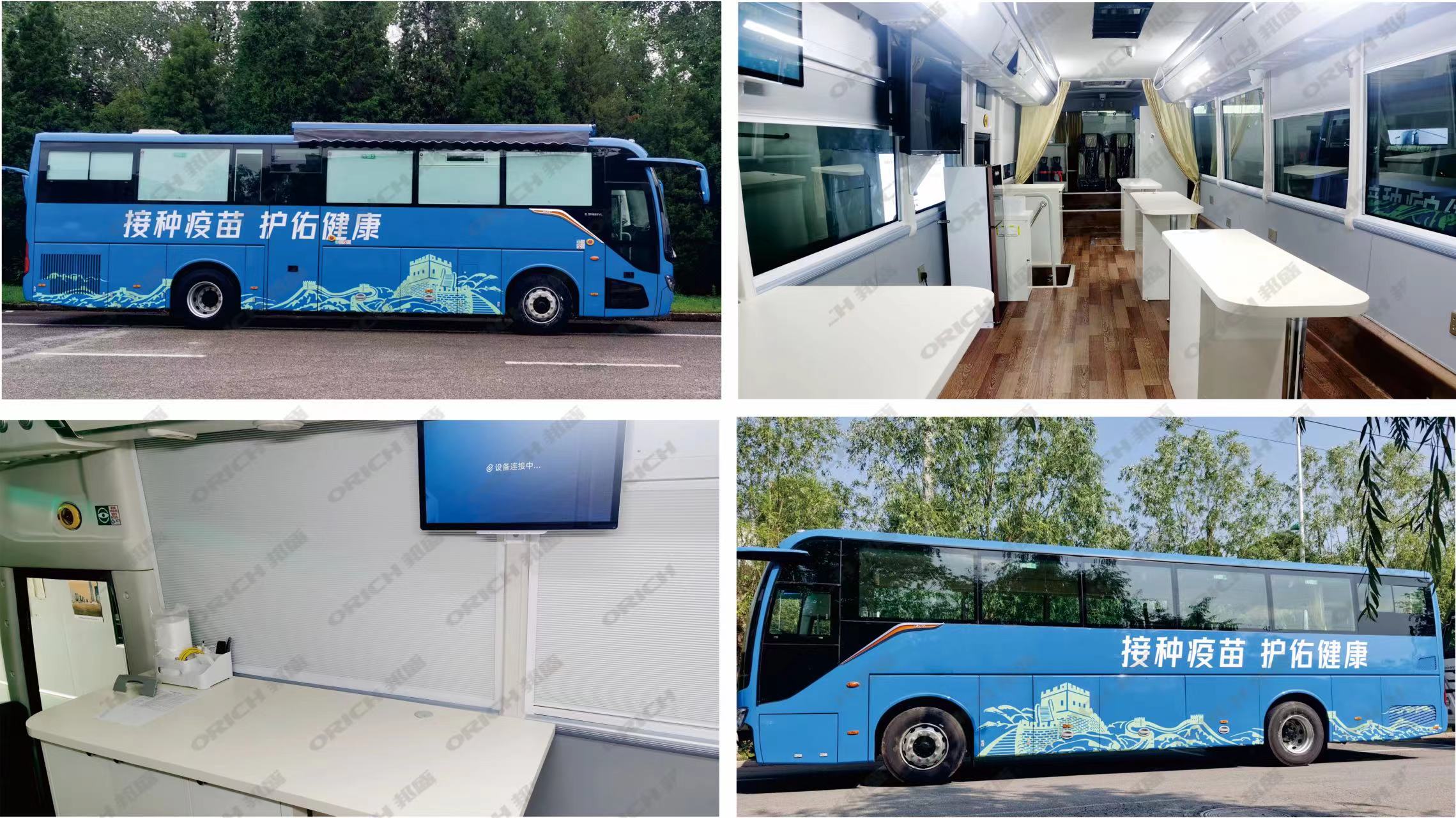 At present, full state medical "Internet + one-stop door-to-door vaccination + 5 g telemedicine" new mode, to improve the vaccination system construction layout provides new train of thought and way, orderliness and convenience for the popularity of vaccination and compliance solutions, let people feel the mobile health immunization vaccination vehicle and convenient services.
In the future, ORICH Medical will, as always, accelerate the deep integration of Internet technology and biosafety technology, help the construction of national immune barrier, realize efficient and convenient vaccination, effectively open up the "last kilometer" of vaccination service for the people, and commit to better life.