9 meter dental examination vehicle
---
Physical examination car rental
9 meter dental examination vehicle
---
Product Configuration Features

Digital dental mobile diagnosis and treatment vehicle is a perfect combination of digital dental diagnosis and treatment equipment and modern automobile technology.The car is equipped with advanced and professional oral medical equipment and instruments, in the effective space built digital oral medical environment, not only conforms to the health condition of medical service, and accord with the requirement of the vehicles related provisions of the state, have the characteristics of health, safety and comfortable products, is a professional dental hospital, oral prevention center, ideal equipment of current medical institutions.
At the same time, it can meet the oral publicity activities or community visits, facilitate doctors' examination, and improve the examination environment feeling of doctors and patients.
Reflect the professional and strength image of dental institutions, increase the sense of trust of patients (customers).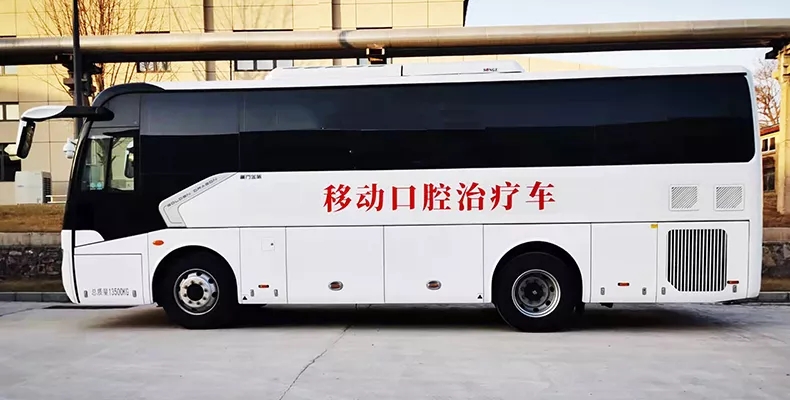 Total length × Total width × Total height (mm)
Rated number of passengers carried
9 meter dental examination vehicle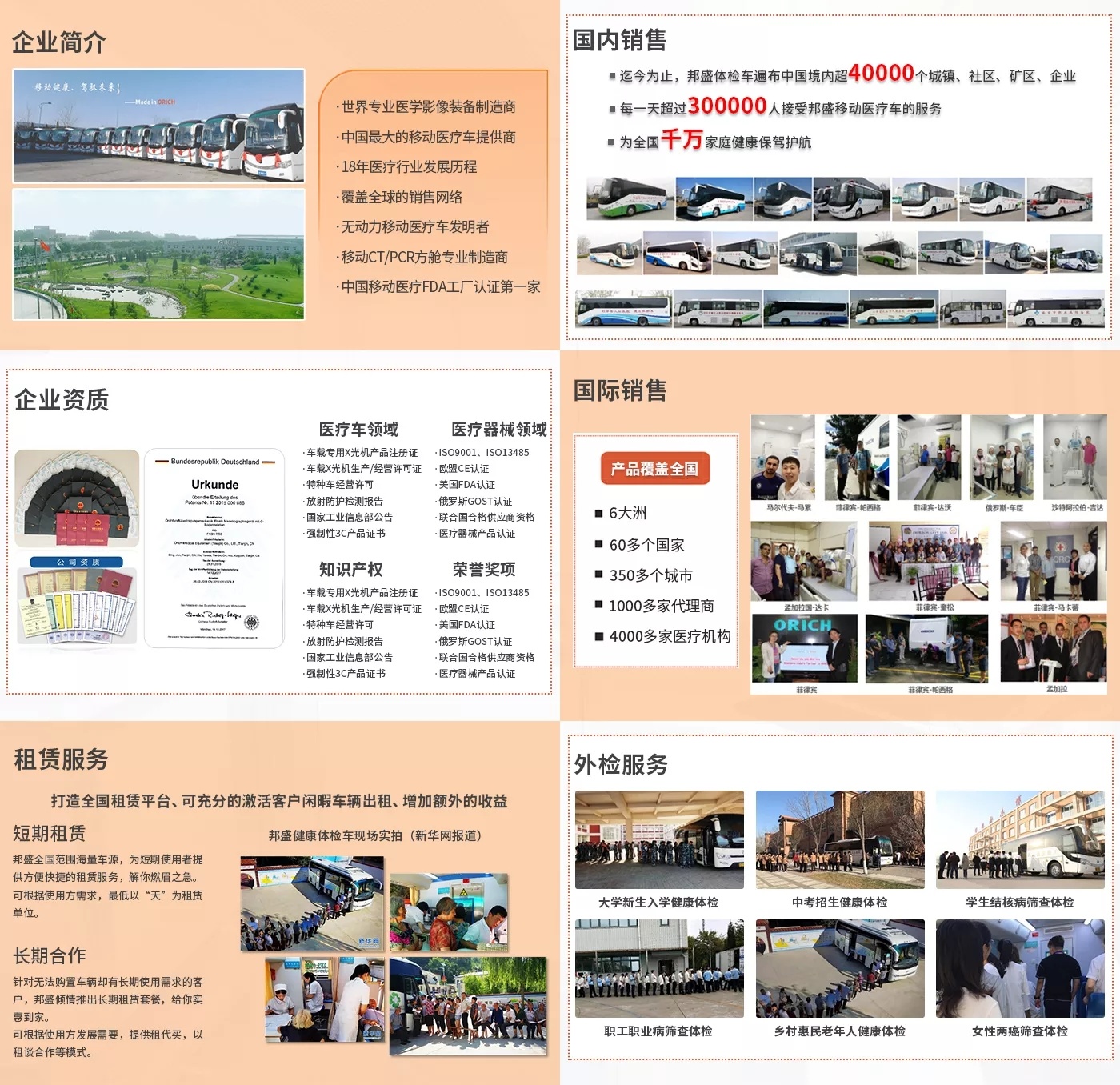 ---